Portable Outboard Carry Bag
The OCA Outboard Carry Bag has been designed to transport and store portable outboard motors up to 6hp, 4 stoke and 9.8hp, 2 stroke (max 30kg). For sizes please see the Specifications tab.
These bags are extremely durable with a soft lining, integrated retaining straps, a flap to allow carrying via the motor handle and external carry straps. They are also fitted with a breath vent to allow moisture to escape.
Please ensure you check the size of your motor against the dimensions shown on the Specifications tab.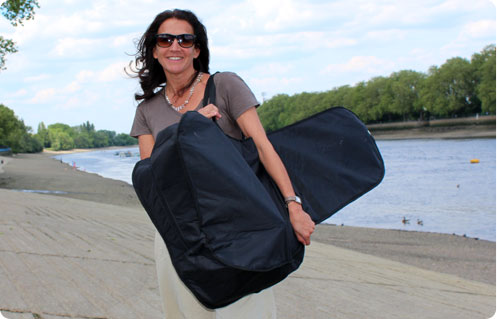 Click any image to enlarge.
Covers Photo Gallery
Covers gallery
Price List
Full price list
Quote & Order
Order carry bag
Keep it covered… Keep it protected