What Color Goes Where
Below is an example of what colors go where on your cover/s. The main color is considered to be the one that is most prominent and the secondary color is the highlight or stripe.
Please note that all our covers are made to model specific patterns so the location of the secondary color will vary according to each pattern. On some motors we do not offer a secondary color as the pattern does not allow for it.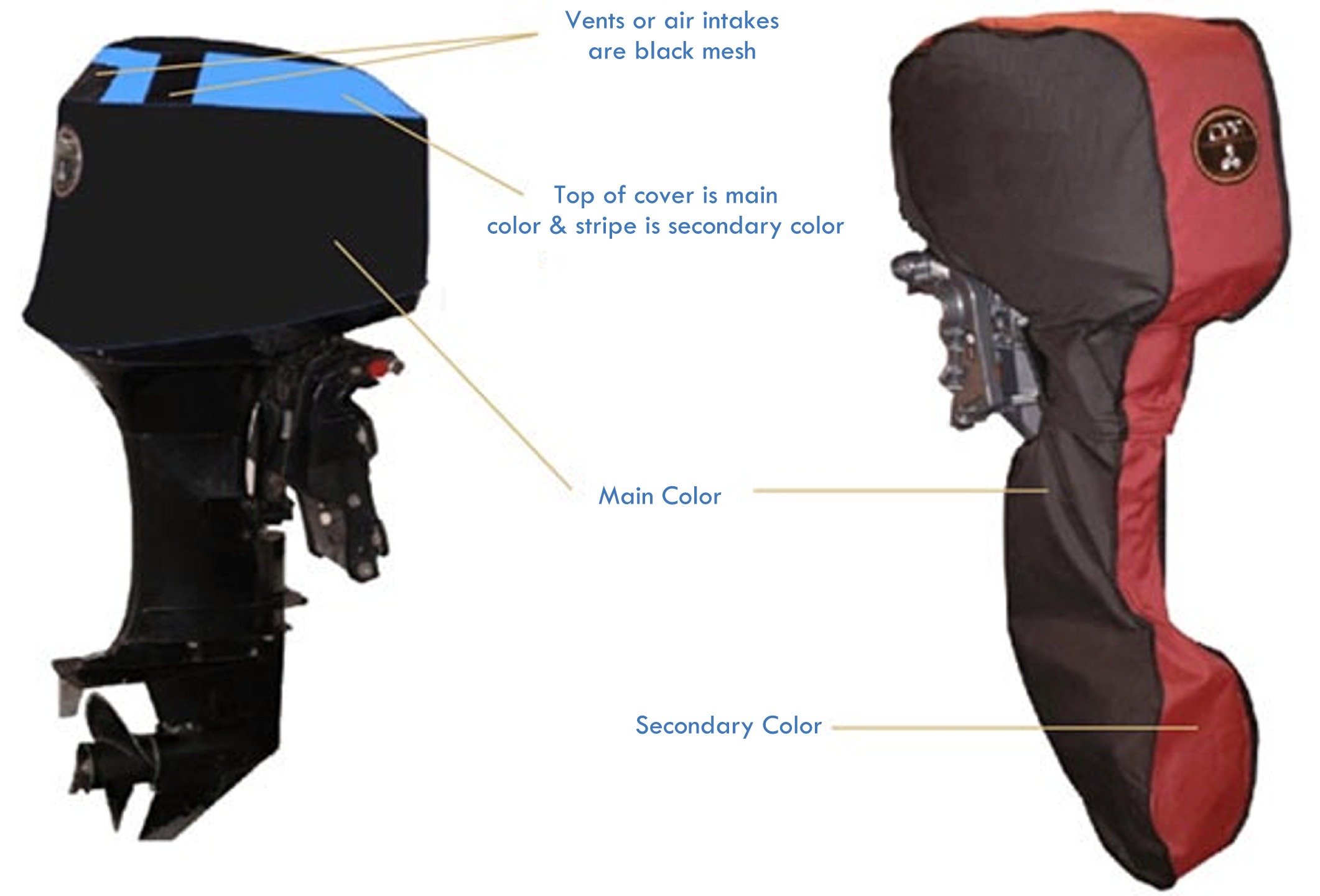 BRANDED COVERS:
If you order a branded cover which has the manufactures graphics on it, we cannot use ANY SECONDARY COLOR also the cover main color has to be as follows:-
Mercury – Black P2 fabric only
Yamaha – Charcoal P2 fabric only
Honda – Light Gray P2 only
Suzuki – Black P2 fabric only
BRP- Light grey P2 fabric only or Navy blue only