The Manufacturers Choice
Fit the best......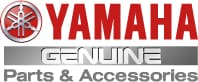 Outboard Covers & Accessories – The Manufacturers Choice
We are manufacturers of the original and best quality outboard covers in the World. Trusted by your motors manufacturer as well as military and commercial users Globally. OCA has spent over 20 years working with the outboard manufacturers to ensure our covers provide the ultimate protection without damaging the motor.
'The bitterness of poor quality is remembered long after the sweetness of low price has faded from memory'. Aldo Gucci