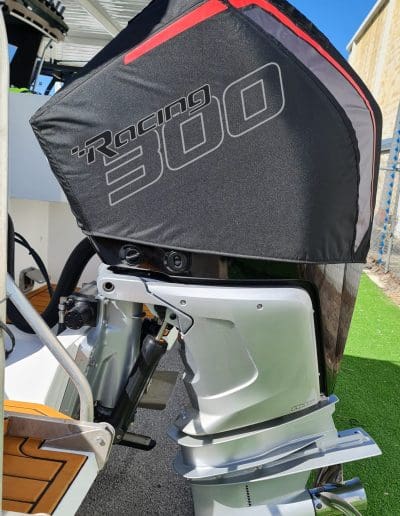 We are the only company authorised to use the OFFICIAL Mercury Racing decals.
Below are representative examples of the decal designs that will be printed on your cover.

Please note that the 'Standard' covers for V6 & V8 have a red accent panel as per factory originals.
Please Note:- 
We print the most up to date decals (as supplied by Mercury Racing) on all covers regardless of age. The images below might not be the most up to date designs.