Vented Splash® covers (cowling protection), Full storage & towing covers, Combo sets (full and Splash together). We make covers to protect your Mercury outboard motor in all conditions – even when in use!
Our vented Splash® covers have been tested by Mercury and will protect your motor whilst running.
If you cannot see a picture of your motor in our gallery it does not mean we don't have the pattern for it. We have over 800 patterns for outboards going back as far as the 1970's and all the latest models.
To get a quote for your model simply use our intractive order pages using the link below.
We have been making covers since 2000 and have customers all over the Globe. Check out our feedback HERE->
Click any image to enlarge and see more.
OCA has been approved by Brunswick Marine and supply branded covers in various regions around the World. You can order your covers with the Mercury branding through our interactive order pages HERE-> Please note that we can only print these graphics on BLACK covers (no secondary color allowed. If you select the 2nd color we will ignore it) and in the format approved by Mercury (as per the examples in the next tab). If you have problems ordering please contact us and we will help resolve the problem.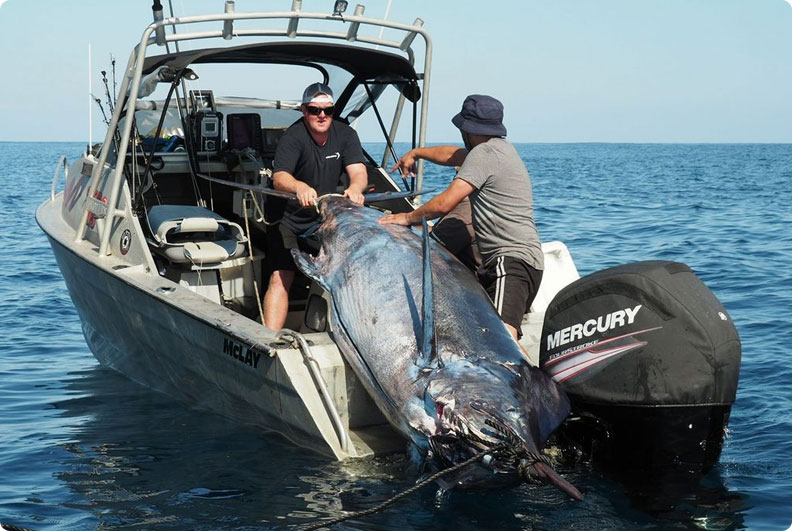 400R
L6 350hp Verado
L6 200 to 300 Verado
L4 Verado 135 to 200
135 & 150hp 4 stroke
75 to 115hp 4 stroke Older Model
75 to 115hp 4 stroke
60 – 2hp 4 stroke down
4 Cyl SeaPro
Pro XS branding
All 2 strokes – other than current model Optimax
All Optimaxs this shape
Compare
Apples with Apples
Why an OCA cover?
Click Here
Keep it covered… Keep it protected