Outboard Covers & Accessories
Outboard covers & Accessories was established in 2000. We are the leading manufacturer of custom designed outboard engine covers and have over 900 model specific patterns. We use the latest computerised cutting technology and digital printing equipment to produce the best covers in the World without a doubt.

These covers were supplied in 2011, the following is from one of the team working on the ferry.
Your covers take a hammering! I've seen them hauled off the outboards and thrown in puddles, dirt, oil, fuel, grease, blown overboard, splashed with paint etc etc but the stitching and velcro, zips etc are still all brilliant and working fine. The outboards lie on their sides on a 'table' also, so they are always pressed up against a rough wooden board with lots of vibration from the ferry and yet they haven't rubbed through or chaffed. They are exposed 365 days of the year. Really impressive quality and I look forward to you making me one when I eventually get my own boat!  Keep up the great work, to you and your team. We will give you a shout again when I inevitably lose one overboard !!!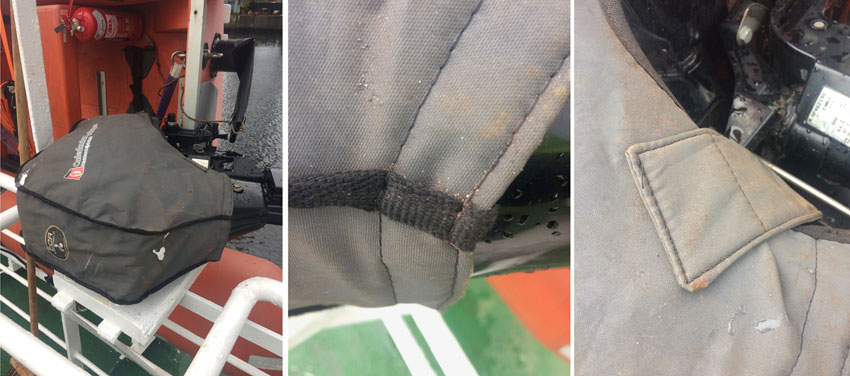 Iain